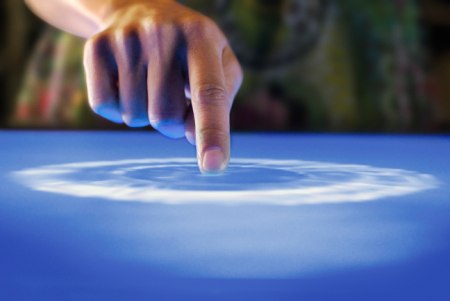 In the past two decades or so, as computers have become ubiquitous in our lives, we have found them to be damaging to our health in three major ways:
Repetitive Motion Injuries - these are injuries caused by performing the same physical task over and over. The most common was originally nicknamed "Blackberry Thumb" because it showed up in people who used their Blackberry for sending email a lot. Today, it has the less appealing name of de Quervain syndrome or tenosynovitis. The name change is mostly because sufferers are more likely to be heavy texters (and not likely to be using Blackberries).
Injuries from Unnatural Positions - Carpal Tunnel Syndrome is the most notable of these problems. They are related to repetitive motion injuries but they involve extended periods in a bad position rather than repeated motions.
Eye Strain - this one is self-explanatory. Very few of us have our monitors positioned properly for prevention of eye strain, in addition to the fact that we tend to blink less when we are staring at the monitor.
The latest technology related hardship comes from the use of touchscreen devices. In addition to the obvious risk of focusing on that little screen while walking, jogging, or, heaven forbid, driving, new research shows that the three traditional computer health risks are all exacerbated by the touchscreen interface, which will come to your desktop soon by way of Windows 8.