A recent Nielsen study indicates that the number of telephone calls we make has been dropping since its peak in 2007. In addition, their duration has gone down by half. The replacement: text messaging. It's an amazing thing for me to grapple with. I've been on several windmill tilting campaigns (See my post about the
lowly penny
). I've advocated for the elimination of the fax machine for two decades (yet we installed two new ones for a couple of our Indianapolis small business computer outsourcing customers in the last month). Never would I have thought I'd be trying to save a piece of century old technology, but here I am, begging you to use your telephone a little more. I've admitted to fighting a losing battle against texting. I even bought a plan for my phone last month.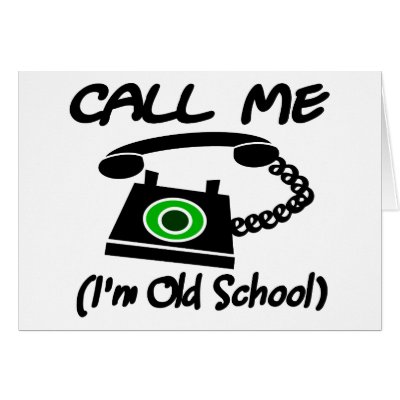 I even recognize how interrupting a phone call can be. People of my generation were trained that a ringing phone has to be answered, regardless of what we're doing when it rings. I still have to turn off the ringer when I want to avoid telephone interruptions. I'll also admit that I spend the first hour or so with a new phone doing
everything but making a telephone call
.
But there's something about live conversation that contributes to our humanity. If we start doing all (or most) of our communication by text or email, a huge piece of the conversation is going to get lost forever. As the good people who run our computer help desk can tell you, talking to a person goes a long way to understanding their needs. The message is carried in more than the words.
We believe in voice communication so much at Port-to-Port Consulting that we have "Talk to Them Tuesday" every week. Each Tuesday, we commit to starting all of our new communications via the telephone or in person. I hope we don't reach the point where something like this has to become a national holiday.